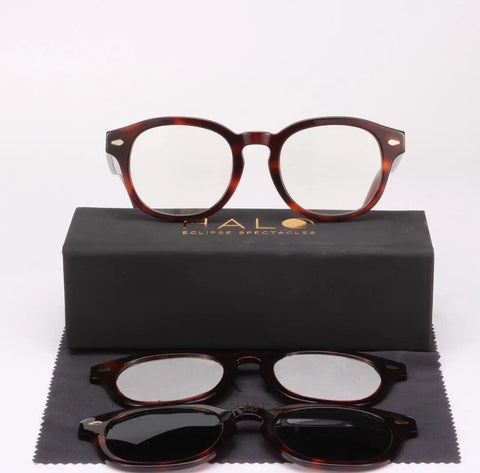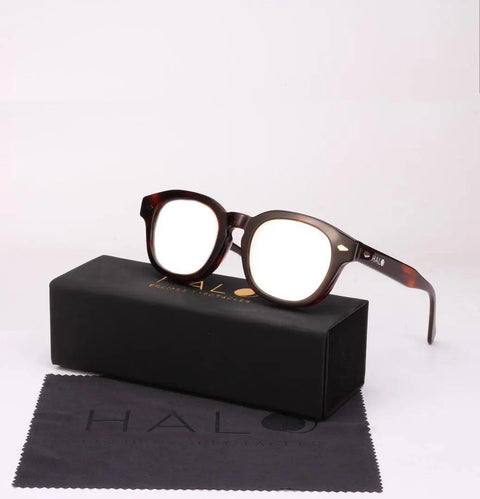 Phoenix Tortoiseshell
Pickup currently unavailable
SPECIAL 2023 PRICING - JUST IN TIME FOR THE HOLIDAYS! 


EACH PAIR COMES WITH BLUE LIGHT BLOCKER FRAME + POLARIZED SUNGLASSES LENSES + ISO 12312-2:2015 ECLIPSE LENSES  


"Rise to the occasion!"
Phoenix - (fiː.nɪks/) A constellation in the southern sky named after the mythical immortal bird. Associated with the sun, a phoenix obtains new life by rising from the ashes of its former essence. 


Elevate your solar viewing with our Phoenix luxury acetate frames. These glasses are not just stylish but designed to accompany you through all seasons and celestial events. 
Handcrafted with meticulous care, the Phoenix was designed to be an essential. Whether you're chasing eclipses, stargazing, or simply enjoying the sun, these glasses are your constant companion. Explore the cosmos in style and embrace every season with the Phoenix.
Color: T

ortoiseshell 

Base frame with 

blue-light-filtering lenses 

Clip on Magnetic Polarized UV400 Sunglass Lens

Clip on Magnetic Eclipse Viewing Lens: Silver reflective lenses meet ISO 12312-2:2015 standards for solar safety

Safe for direct solar viewing